Custom Protective Packaging Manufacturer and Distributor
If you need it, we can make it. Utilizing our cutting-edge custom protective packaging manufacturing capabilities, Pack4 can design, build and deliver unique packaging solutions that meet your exact specifications and requirements. From plastic corrugated and foam fabrication to wood crating and thermoforming, we have the resources to get your job done on time and on budget.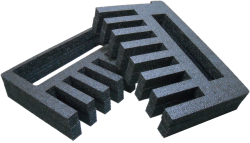 FOAM FABRICATION
Pack4 fabricates polyethylene and polypropylene foam into custom packaging for customer-specific parts and equipment. Our services include design and engineering, die cutting, laminating, sheeting and assembly.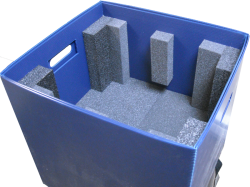 PLASTIC CORRUGATED
Plastic corrugated is a versatile and cost-effective material used in a variety of packaging and retail applications. Its resistance to moisture and other adverse conditions makes it a good choice for returnable packaging systems and other environmentally-sustainable applications.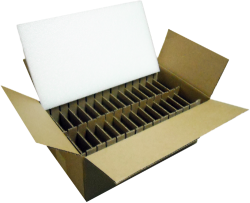 CORRUGATED BOXES & PACKAGING
Pack4 specializes in custom and stock corrugated packaging. Our extensive design and engineering capabilities give our customers the opportunity to create innovative, effective corrugated products.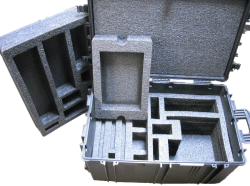 TRANSPORT CASES
Pack4 distributes injection-molded and rotational-molded transport cases. Stock sizes of heavy-duty, protective transport cases are combined with custom-fitted, foam inserts for specific end-use applications. Cases are available in a variety of color and hardware options.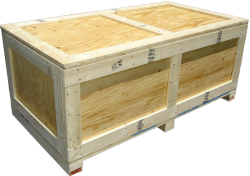 WOOD CRATES
Our wood shop fabricates custom crates and skids designed for specific end-use applications. Wood is combined with foam, shock-mounting devices and custom hardware to create everything from simple wood skids and crates to intricate, cushioned transport systems.
Why Pack4?
At Pack4, we are a  custom protective packaging manufacturer and distributor offering  a full line of packaging products. Our expertise using a variety of materials enables us to design and manufacture and distribute quality, cost-effective packaging solutions. Our experience in integrated supply chain management also enables us to successfully meet our customers' logistics needs.
At Pack4, we deliver more.