Packaging Sustainability
Pack4 LLC, headquartered in Lawrence, MA, is an innovative packaging manufacturer and distributor providing cost-effective, quality packaging solutions to a wide range of customers and industries. With our focus on sustainable packaging, Pack4 is committed to improving the environment by offering advanced materials such as biodegradable, compostable and plant-based packaging.
We offer truly biodegradable plastic solutions with our stretch film, shrink bundling film, plastic bags and protective packaging.  Since packaging materials comprise roughly 65% of global solid waste, there is an immediate need for the sustainable options that Pack4 provides.
For instance, sustainability is easily achieved with our innovative, new shipping cooler that eliminates the use of polystyrene (styrofoam). Our earth friendly and reusable cooler is highly effective and 100% recyclable.
Efficient  Engineering
Pack4 has an in-house engineering team with over 30 years of experience in packaging engineering and design.  Source reduction is a key component of our engineering team's design and development. Using technology to test and monitor packaging designs ensures that the least amount of material is used to ship your products without damage.
Sustainable Plastics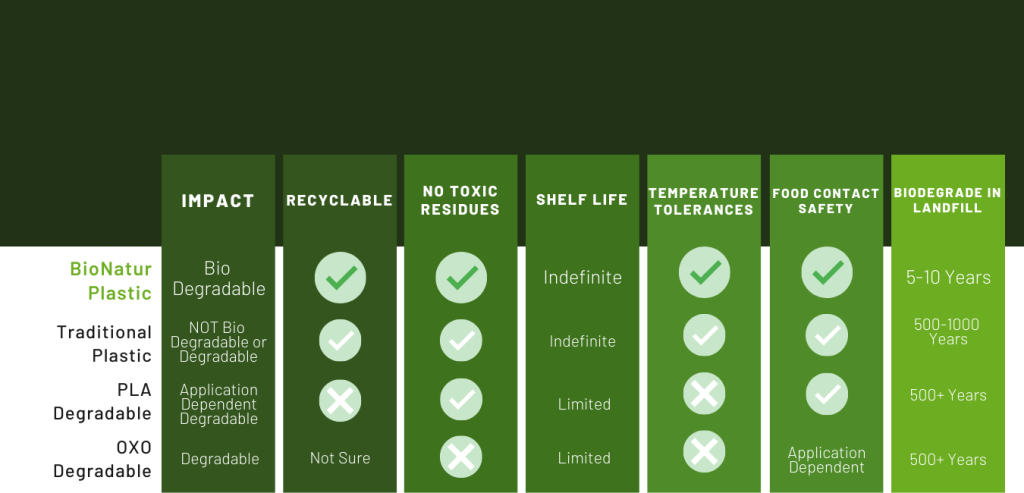 We use earth friendly, sustainable plastics such as BioNatur bags and stretch wrap.
BioNatur Plastic is leading the industry in the production of truly biodegradable plastics, and their products actually biodegrade into dirt and gases.
Biodegradable means that the plastic will become dirt and gases, like methane and carbon dioxide, over 5-10 years which is much shorter than the 500+ years regular plastics can take.
Contact Pack4 to learn more about our earth friendly initiatives and solutions.